{"showBreadcrumbs":true,"breadcrumbs":[{"title":"Siemens EDA Software","path":"/en-US/"},{"title":"Electronic Systems Design","path":"/en-US/pcb"},{"title":"Xpedition Enterprise","path":"/en-US/pcb/xpedition-enterprise"},{"title":"Multi-Discipline Systems Eng.","path":"/en-US/pcb/xpedition-enterprise/multi-discipline"},{"title":"ECAD/MCAD Co-Design","path":""}],"tagline":"Overview","title":"ECAD/MCAD Co-Design","description":"Xpedition offers a platform for efficient collaboration between the ECAD and MCAD domains so they can optimize their electronics designs within tight form-factor constraints while still meeting quality, reliability, and performance requirements.","pricingCurrency":"US$","image":{"url":"https://images.sw.cdn.siemens.com/siemens-disw-assets/public/61GOTpsM1mCciyhrjZibuA/en-US/ECAD-MCAD_product_demo-640x480.jpg?w=640","alt":"Man using ECAD-MCAD software","linkData":"{\"name\":\"ECAD-MCAD product demo-640x480\",\"id\":\"61GOTpsM1mCciyhrjZibuA\",\"contentType\":\"image/jpeg\"}"},"secondaryButton":{"text":"Watch Demo","resource":{"ids":["7380e230-33da-4b2e-984a-15645e679b2a"],"mode":"selected","query":{"q":"Using Xpedition and Siemens NX for ECAD-MCAD Collaboration","sorts":[{"field":"publishedDate","order":"desc"}],"filters":[{"field":"collection","values":["resource"],"operator":"OR"}],"postFilters":[{"field":"resourceType","values":["productdemo"],"operator":"OR"}],"verboseLocalization":true},"idsQuery":{"size":1,"filters":[{"field":"collection","values":["resource"],"operator":"OR"},{"field":"id","values":["7380e230-33da-4b2e-984a-15645e679b2a"],"operator":"OR"}],"verboseLocalization":true}},"env":"master","locale":"en-US"},"phoneIcon":true,"moreInformation":"Get in touch with our sales team 1-800-547-3000"}
Overview
ECAD/MCAD Co-Design
Xpedition offers a platform for efficient collaboration between the ECAD and MCAD domains so they can optimize their electronics designs within tight form-factor constraints while still meeting quality, reliability, and performance requirements.
---
Get in touch with our sales team 1-800-547-3000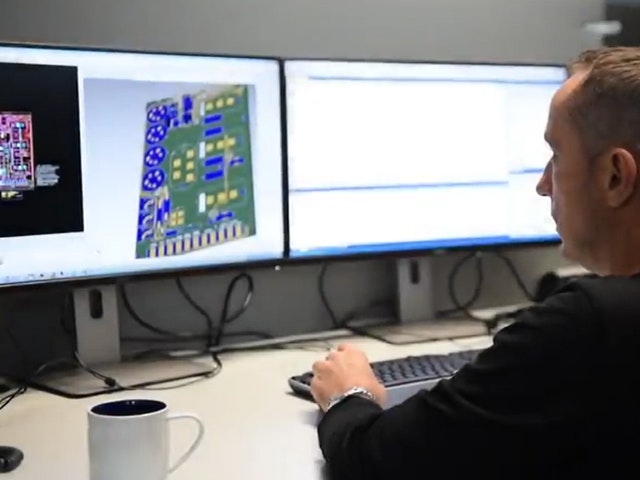 Key Functionality
Collaboration with MCAD Systems
Xpedition Layout facilitates communication of design data to mechanical CAD systems using a ProSTEP-approved data exchange standard. Designers are able to communicate between disciplines at any time or frequency, keeping participants in their respective system's comfort zone.