{"showBreadcrumbs":true,"breadcrumbs":[{"title":"Siemens EDA Software","path":"/en-US/"},{"title":"Electronic Systems Design","path":"/en-US/pcb"},{"title":"Valor","path":"/en-US/pcb/valor"},{"title":"PCB Stackup Design","path":""}],"tagline":"Overview","title":"High-Speed Stackup Design","description":"Z-planner Enterprise is field-solver-based PCB stackup planning and materials selection software optimized for PCB stackup design and stackup management - all as part of your PCB design flow. Ensure signal integrity and DFM of your stackup so that it meets your specs.","pricingCurrency":"US$","image":{"url":"https://images.sw.cdn.siemens.com/siemens-disw-assets/public/3cZxTB8J3iUhlwmMr3DsTY/en-US/z-planner-stackup-design-high-speed-overview_640x480.jpg?w=640","alt":"Ven diagram of Z-planner","linkData":"{\"name\":\"z-planner-stackup-design-high-speed-overview 640x480\",\"id\":\"3cZxTB8J3iUhlwmMr3DsTY\",\"contentType\":\"image/jpeg\"}"},"secondaryButton":{"text":"Read Fact Sheet","env":"master","resource":{"ids":["60R0JDnpByNauuG9VCTazH"],"mode":"selected","query":{"q":"Z-planner","sorts":[{"field":"publishedDate","order":"desc"}],"filters":[{"field":"collection","values":["resource"],"operator":"OR"}],"postFilters":[],"verboseLocalization":true},"idsQuery":{"size":1,"filters":[{"field":"collection","values":["resource"],"operator":"OR"},{"field":"id","values":["60R0JDnpByNauuG9VCTazH"],"operator":"OR"}],"verboseLocalization":true}},"locale":"en-US"},"phoneIcon":true,"moreInformation":"Get in touch with our sales team 1-800-547-3000"}
Overview
High-Speed Stackup Design
Z-planner Enterprise is field-solver-based PCB stackup planning and materials selection software optimized for PCB stackup design and stackup management - all as part of your PCB design flow. Ensure signal integrity and DFM of your stackup so that it meets your specs.
---
Get in touch with our sales team 1-800-547-3000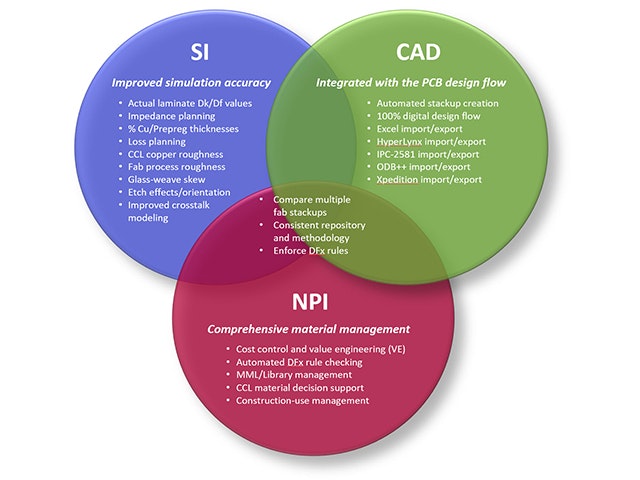 For Correct-by-Design Stackups
Z-planner Enterprise: High-speed Stackup Design
Z-planner Enterprise optimizes the process of defining stackup requirements and documenting those requirements early in the design process, ensuring that pre-layout signal-integrity simulations are based on the most accurate laminate data available using a consistent stackup design methodology.
"Z-planner software reduces the time it takes us to specify and validate fabricator stackups. We can evaluate three different stackups in an hour, rather than a day, and it significantly reduces the amount of back-and-forth communication required with our fabricators and NPI team."
Dr. Jayaprakash Balachandran, Senior Technical Leader, Signal Integrity Engineering