{"showBreadcrumbs":true,"breadcrumbs":[{"title":"Siemens EDA Software","path":"/en-US/"},{"title":"Electronic Systems Design","path":"/en-US/pcb"},{"title":"HyperLynx","path":"/en-US/pcb/hyperlynx"},{"title":"HyperLynx Advanced Solvers","path":"/en-US/pcb/hyperlynx/3d-em"},{"title":"DDRx Interface Design","path":""}],"tagline":"Overview","title":"HyperLynx Full-Wave Solver","description":"Solves small, critical structures up to very high frequencies, typically for SerDes channels. Solver jobs can be distributed across all the cores in a computer and across multiple machines.","pricingCurrency":"US$","image":{"url":"https://images.sw.cdn.siemens.com/siemens-disw-assets/public/4y8rrtHOGLJ3tkNlGcYl0v/en-US/field solver 640x480.png?w=640","alt":"Pre-route exploration ensures designs meet protocol-specific requirements, optimizing for cost and performance. Automated post-layout simulations validate all signals for signal quality and timing.","linkData":"{\"name\":\"Full Wave 640 x 480\",\"id\":\"4y8rrtHOGLJ3tkNlGcYl0v\",\"contentType\":\"image/png\"}"}}
Overview
HyperLynx Full-Wave Solver
Solves small, critical structures up to very high frequencies, typically for SerDes channels. Solver jobs can be distributed across all the cores in a computer and across multiple machines.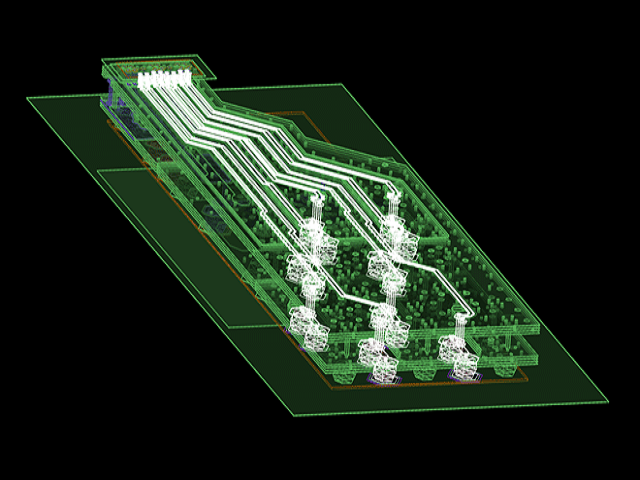 Key Features
HyperLynx Full-Wave Solver
Ideal for solving larger planar structures like PCBs. Tightly integrated with HyperLynx SI/PI for power-integrity analysis and signal/PDN extraction to support power-aware simulation.