{"showBreadcrumbs":true,"breadcrumbs":[{"title":"Siemens EDA Software","path":"/en-US/"},{"title":"IC Packaging","path":"/en-US/ic-packaging"},{"title":"IC Packaging Solutions","path":"/en-US/ic-packaging/software"},{"title":"Package Simulation","path":""}],"tagline":"Overview","title":"Package Simulation","description":"Comprehensive analysis of die/package coupling, signal integrity/PDN performance, and thermal conditions. SI/PDN issues are found, investigated, and validated. 3D thermal modeling and analysis predicts airflow and heat transfer in and around electronic systems.","pricingCurrency":"US$","image":{"url":"https://images.sw.cdn.siemens.com/siemens-disw-assets/public/3KF9XnMkcn6YpkOCjWCA6M/en-US/package-simulation-promo-640x480.jpg?w=640","alt":"package-simulation","linkData":"{\"name\":\"package-simulation-promo-640x480\",\"id\":\"3KF9XnMkcn6YpkOCjWCA6M\",\"contentType\":\"image/jpeg\"}"},"secondaryButton":{"text":"Read White Paper","url":"https://resources.sw.siemens.com/en-US/white-paper-system-level-post-layout-electrical-analysis-for-high-density-advanced","env":"master","resource":{"ids":[],"mode":"selected","query":{"q":"System-level, post-layout electrical","sorts":[{"field":"publishedDate","order":"desc"}],"filters":[{"field":"collection","values":["resource"],"operator":"OR"}],"postFilters":[{"field":"resourceType","values":["White Paper","techpub"],"operator":"OR"}],"verboseLocalization":true},"idsQuery":{"size":0,"filters":[{"field":"collection","values":["resource"],"operator":"OR"},{"field":"id","values":[],"operator":"OR"}],"verboseLocalization":true}},"locale":"en-US"},"phoneIcon":true,"moreInformation":"Get in touch with our sales team 1-800-547-3000"}
Overview
Package Simulation
Comprehensive analysis of die/package coupling, signal integrity/PDN performance, and thermal conditions. SI/PDN issues are found, investigated, and validated. 3D thermal modeling and analysis predicts airflow and heat transfer in and around electronic systems.
---
Get in touch with our sales team 1-800-547-3000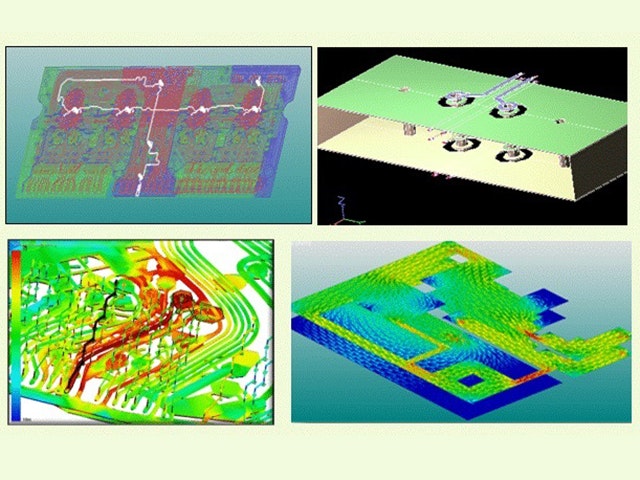 Key Features
Voltage Drop and IC Switching Noise Analysis
Identify areas of excessive current density and the effects of switching noise as it propagates through planes and vias.