{"showBreadcrumbs":true,"breadcrumbs":[{"title":"Siemens EDA Software","path":"/en-US/"},{"title":"IC Packaging","path":"/en-US/ic-packaging"},{"title":"IC Packaging Solutions","path":"/en-US/ic-packaging/software"},{"title":"Package Signoff","path":""}],"tagline":"Overview","title":"Package Signoff","description":"Design verification of multiple die and substrate assemblies by identifying geometries per layer per die placement in the assembly. DRC and LVS is performed on the interface geometries between die with support for dies from multiple processes.","pricingCurrency":"US$","image":{"url":"https://images.sw.cdn.siemens.com/siemens-disw-assets/public/3CpoXAKHFGU5HtK2JMZeg1/en-US/calibre-3dstack-new-promo-640x480.jpg?w=640","alt":"calibre 3dstack new promo","linkData":"{\"name\":\"calibre-3dstack-new-promo-640x480\",\"id\":\"3CpoXAKHFGU5HtK2JMZeg1\",\"contentType\":\"image/jpeg\"}"},"secondaryButton":{"text":"Read White Paper","url":"https://resources.sw.siemens.com/en-US/white-paper-crossing-the-chasm-bringing-soc-and-package-verification-together-with","env":"master","locale":"en-US"}}
Overview
Package Signoff
Design verification of multiple die and substrate assemblies by identifying geometries per layer per die placement in the assembly. DRC and LVS is performed on the interface geometries between die with support for dies from multiple processes.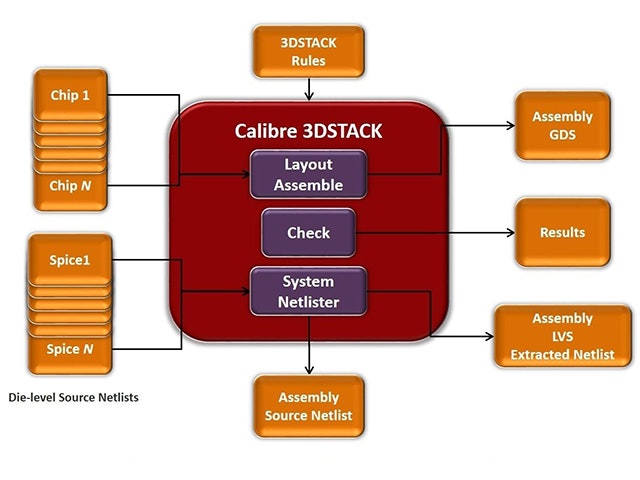 Key Features
Foundry/OSAT Driven Substrate Verification
When performance and time-to-market control potential profitability, using Calibre nmDRC for your physical verification enables success. Continually evolving to meet the demands of shrinking geometries and complex manufacturing methodologies, Calibre rule decks are proven long before you need them.
Ready to talk to someone today?
We're standing by to answer your questions.
Get in touch with our sales team 1-800-547-3000 or 1-503-685-8000