{"showBreadcrumbs":true,"breadcrumbs":[{"title":"Siemens EDA Software","path":"/en-US/"},{"title":"Electronic Systems Design","path":"/en-US/pcb"},{"title":"Xpedition Enterprise","path":"/en-US/pcb/xpedition-enterprise"},{"title":"Process Automation","path":"/en-US/pcb/xpedition-enterprise/process-automation"},{"title":"Connectivity Planning","path":""}],"tagline":"Overview","title":"Connectivity Planning and Routing","description":"Powerful automated routing technology enables extraordinary efficiency during PCB layout. Achieve high completion rates while maintaining quality. Automatically unravel complicated net paths and pin escapes to minimize net lengths and quickly and easily identify the best routing strategies.","pricingCurrency":"US$","image":{"url":"https://images.sw.cdn.siemens.com/siemens-disw-assets/public/2dZCeI0gEj10rdy2DyivA5/en-US/routing-automation-promo-640x480.jpg?w=640","linkData":"{\"name\":\"routing-automation-promo-640x480\",\"id\":\"2dZCeI0gEj10rdy2DyivA5\",\"contentType\":\"image/jpeg\"}"},"secondaryButton":{"text":"Watch Demo","env":"master","resource":{"ids":["3Qv8vInMLnYAloD2fX5Ov5"],"mode":"selected","query":{"q":"Automated Routing: a Paradigm Shift","sorts":[{"field":"publishedDate","order":"desc"}],"filters":[{"field":"collection","values":["resource"],"operator":"OR"}],"postFilters":[],"verboseLocalization":true},"idsQuery":{"size":1,"filters":[{"field":"collection","values":["resource"],"operator":"OR"},{"field":"id","values":["3Qv8vInMLnYAloD2fX5Ov5"],"operator":"OR"}],"verboseLocalization":true}},"locale":"en-US"},"phoneIcon":true,"moreInformation":"Get in touch with our sales team 1-800-547-3000"}
Overview
Connectivity Planning and Routing
Powerful automated routing technology enables extraordinary efficiency during PCB layout. Achieve high completion rates while maintaining quality. Automatically unravel complicated net paths and pin escapes to minimize net lengths and quickly and easily identify the best routing strategies.
---
Get in touch with our sales team 1-800-547-3000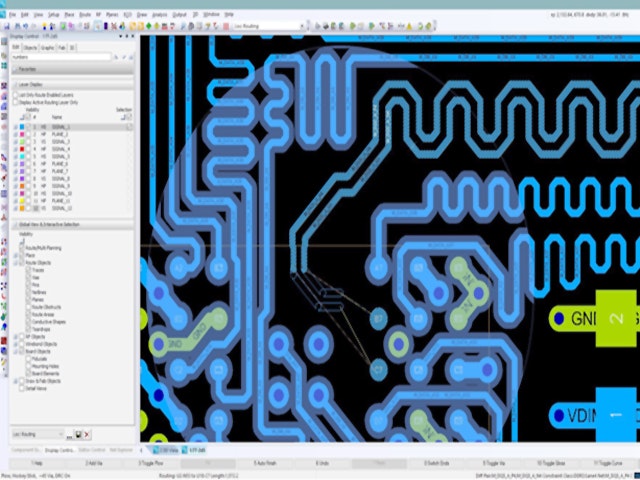 Key Technologies
Planning & Routing Complex Printed Circuit Boards
Xpedition Layout combines ease-of-use with highly automated functionality to offer PCB layout designers industry-leading advanced technologies to create today's most complex designs.