{"showBreadcrumbs":true,"breadcrumbs":[{"title":"Siemens EDA Software","path":"/en-US/"},{"title":"IC Tool Portfolio","path":"/en-US/ic"},{"title":"Custom IC","path":"/en-US/ic/ic-custom"},{"title":"Custom IC Design Flow","path":"/en-US/ic/ic-custom/ams"},{"title":"Circuit Design","path":""}],"tagline":"Overview","title":"Circuit Design","description":"An analog mixed-signal design flow providing design capture, simulation set-up, launch and results analysis verification.","pricingCurrency":"US$","image":{"url":"https://images.sw.cdn.siemens.com/siemens-disw-assets/public/6Lt9SFkJR1pMygEVnOhIwi/en-US/icds-gf1-promo-640x480.jpg?w=640","alt":"GF webinar promo image","linkData":"{\"name\":\"icds-gf1-promo-640x480\",\"id\":\"6Lt9SFkJR1pMygEVnOhIwi\",\"contentType\":\"image/jpeg\"}"},"secondaryButton":{"text":"Watch Webinar","interaction":"On Demand Webinar Clicked","env":"master","resource":{"ids":["WB66544137"],"mode":"selected","query":{"q":"PMU ","sorts":[{"field":"publishedDate","order":"desc"}],"filters":[{"field":"collection","values":["resource"],"operator":"OR"}],"postFilters":[],"verboseLocalization":true},"idsQuery":{"size":1,"filters":[{"field":"collection","values":["resource"],"operator":"OR"},{"field":"id","values":["WB66544137"],"operator":"OR"}],"verboseLocalization":true}},"locale":"en-US"}}
Overview
Circuit Design
An analog mixed-signal design flow providing design capture, simulation set-up, launch and results analysis verification.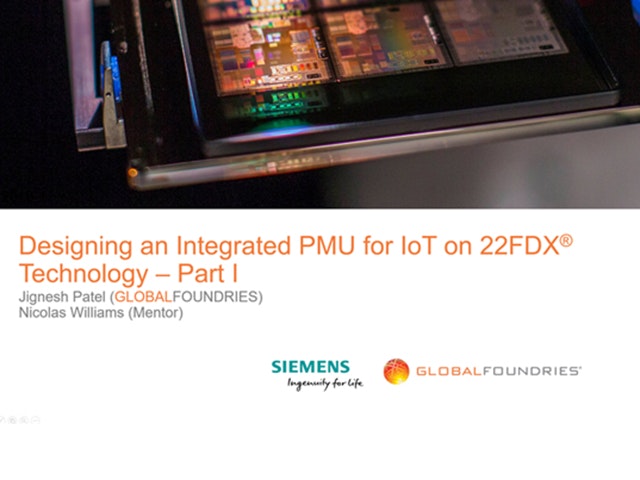 KEY FEATURES
Custom IC Design Capture
S-Edit increases productivity while handling the most complex IC designs. Once the schematic has been created, the required Analog Mixed simulation runs can be set up, launched, and the results analyzed.
Ready to talk to someone today?
We're standing by to answer your questions.
Get in touch with our sales team 1-800-547-3000 or 1-503-685-8000